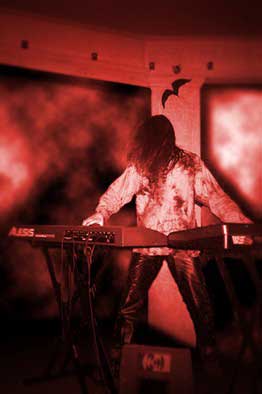 e-mail: ostidich@enet.it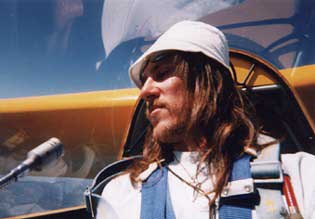 Rick was born in July 10th, 1969. The complete name is "Riccardo Vitaliano degli Ostidich di Székesfehérvár e di Croazia".
He was born in Italy, but his great-granfather was Hungarian/Croatian.
The legend tells that his ancestors comes from the Far East...
MUSIC PREFERENCES:
Strawinski, Mussorgski, Carl Orff,
Voivod, Morbid Angel, Cryptopsy, Kataklysm, Dead Can Dance, Genesis, Änglagĺrd, Gentle Giant, Kansas,
Rush, Ozzy & Black Sabbath, Joe Satriani,
Inti Illimani, Alan Stivell, The Chieftains...

MAIN INTERESTS:
Extreme sports, aerobatic flight and soaring,
PC Assembly Language programming, Drums and Guitars.

PC GAMES:
Flight Unlimited (top scorer!!),
Werewolf vs Comanche, Descent, Quake, Hexen, Dragon Lore.

SPORTS:
Rick is Sailplane pilot and a TWAC Archery Instructor.
Past activities include Rugby, Trial and Trekking.

FOOD:
Mexican Food (Jalapeńos, Enchiladas), Tequila above all,
New York Steaks, Beck's beer, red wine,
Camel cigarettes without filter, and more.